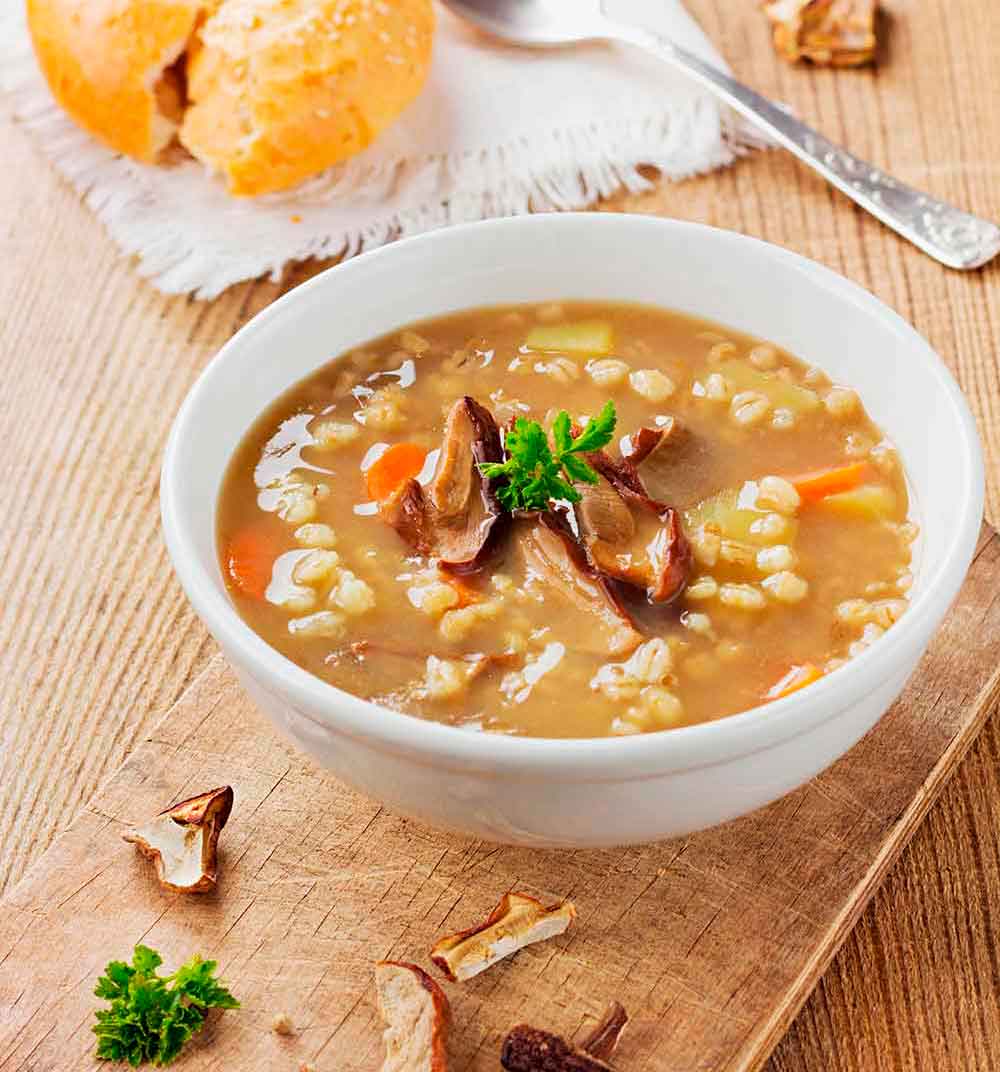 by admin | September 03, 2020 | Recipes
Barley Soup with Dried Mushrooms
Ingredients:
1 bag of mixed dried mushrooms for soup
25 gr butter or 1/4 cup olive oil
1 onion or 3 shallots, chopped
1 teaspoon ground turmeric or 2 cm fresh turmeric root, grated
1 cup pearl barley
2 carrots cut into 1 cm cubes
4 celery stalks, thinly sliced
2 potatoes cut into 1 cm cubes
2 cloves of garlic, chopped
1 tablespoon flour
8 cups of water
Salt and pepper
1 bunch of chopped dill or cilantro
1/2 cup of white wine (optional)
Preparation:
1. In a medium size saucepan heat the olive oil or butter. Add the onion and fry on medium heat until the onion is transparent. Add the turmeric and continue frying until golden.
2. Add the pearl barley, the carrot, celery, potatoes, garlic and flour and mix well. Add the wine and water, break large mushrooms into medium sized pieces and add to the pot. Season with salt and pepper and bring to the boil. Lower the heat, cover and cook for about 45 minutes until the barley and vegetables are soft.
3. Add dill or cilantro, mix, taste and adjust seasoning as necessary. Cook for another 5 minutes.
4. Pour into soup bowls, garnish with parmesan and serve.