Germany Signs Massive €1 billion Israel Drone Deal
by Zvi Manasseh | Jun 15, 2018 | BDS, IDF, Israel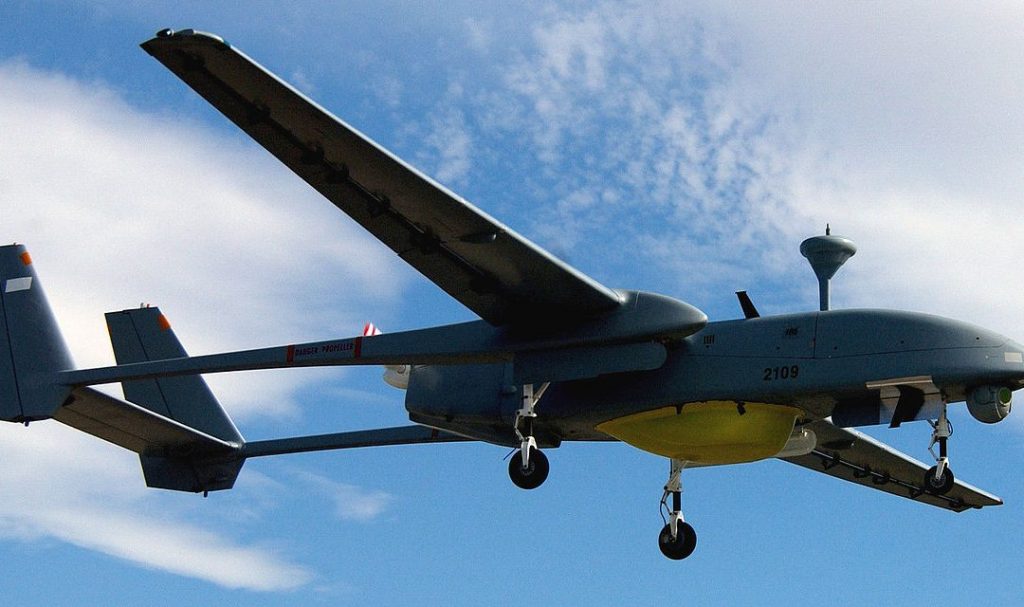 (IAI Heron, WikiMedia Commons)
German lawmakers have approved a massive deal to lease several Israeli-made Heron-TP drones in a deal worth an estimated €1 billion ($1.2 billion), despite significant pressure against the German government.
Israeli Prime Minister Benjamin Netanyahu has been busy with brief trips to multiple countries in the last two weeks, including Germany and Britain, and has welcomed numerous senior officials to Jerusalem over the same period. According to a statement from the Prime Minister's Office, the deal was discussed while visiting German Chancellor Angela Merkel in Berlin last week.
The surveillance drones, made by Israel Aerospace Industries, were subject to intense scrutiny within Germany as they can be equipped with air-to-ground missiles capable of eliminating targets miles away.
The Heron TP models being leased are vaunted as IAI's most advanced UAVs, with the flexibility to function in reconnaissance, combat and support roles. They boast flights of up to 40 hours, can carry payloads of 2,204 pounds, and cab take off with a total weight in excess of 11,600 pounds.
IAI has now confirmed an agreement was signed with Airbus, allowing the lease of the Heron TP Medium Altitude Long Endurance (MALE) drones to Germany's Federal Ministry of Defense.
Testament to Israel's potential to contribute to countries like Germany
Prime Minister Benjamin Netanyahu welcomed the deal.
"This is an enormous contribution to the Israeli defense industry and the Israeli economy. This giant deal is an expression of the strategic cooperation between Germany and Israel and attests to the potential of the Israeli industry to contribute to countries like Germany," read a press statement released by Netanyahu's office.
Germany's coalition parties agreed in February to lease unarmed drones built by Israel Aerospace Industries and to hold a debate on arming the aircraft at a later date.
The opposition Greens party voted against the deal, noting that €50 million ($59 million) had already been set aside for a program to arm the drones.
"The big promised debate about the arming of the drones is a farce given what's already included in this contract," said Greens lawmaker Tobias Lindner, who is on the budget committee, according to the Reuters news agency.
Sign of deepening ties between Israel and Europe
According to the deal, the drones will be leased through 2027. This nine-year agreement requires final approval from the German government, which is expected by the end of the year, IAI said. This part of the deal, worth $600 million, is between IAI and Airbus and allows the two to oversee the project. The second part of the contract a sign of the deepening ties between Israel and Germany, is between the two governments, and specifics that the Israel Defense Ministry is to provide logistical support, oversee training and infrastructure.