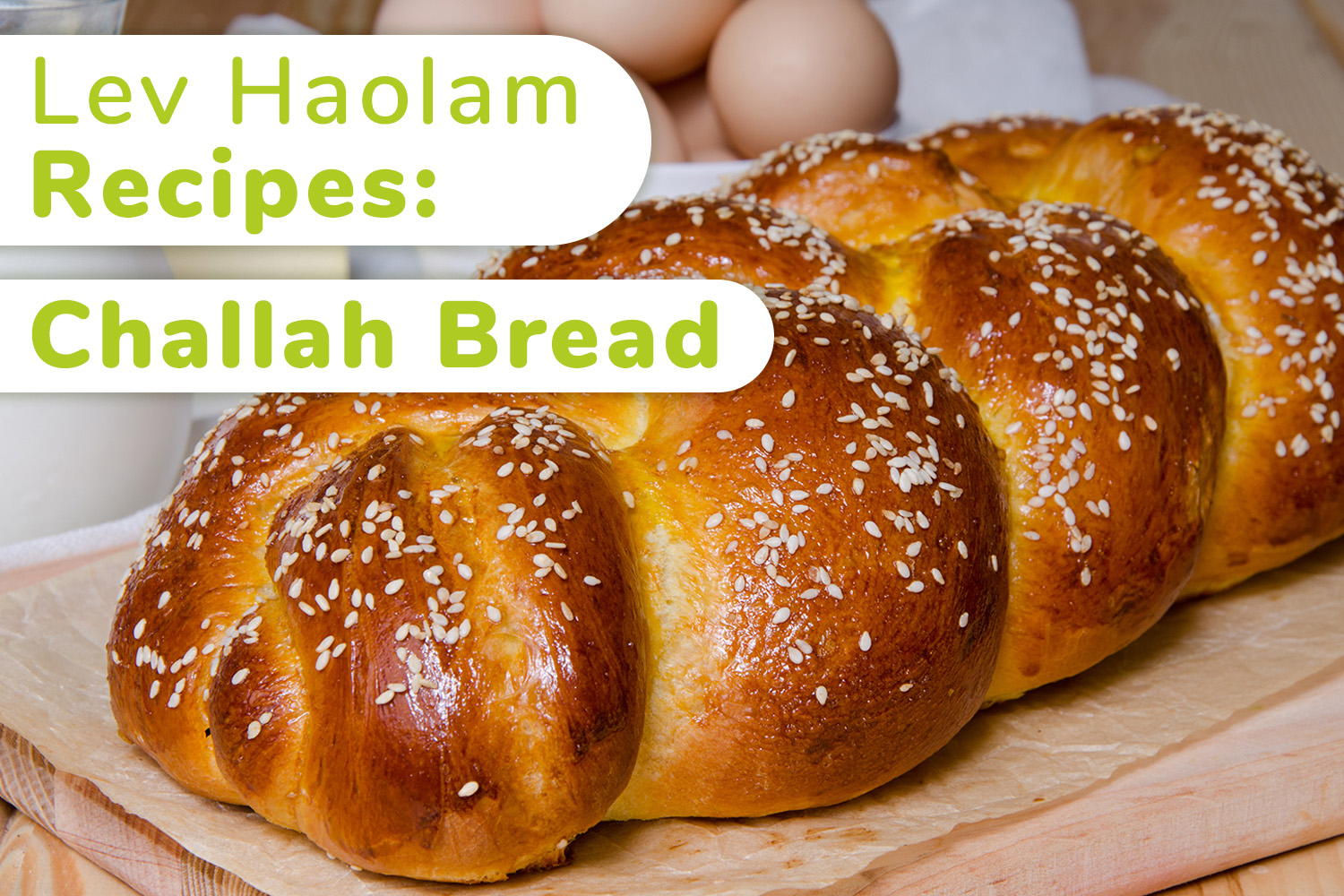 Challah Bread
Ingredients:
2.2 lbs (1 kg) 80/20 Hebron whole
wheat flour (80% whole wheat, 20%
regular flour)
2 tablespoons dry yeast
2 teaspoons baking powder
¼ cup of lemon juice or apple cider
vinegar
1 tablespoon Dead Sea salt
4 tablespoons honey
½ cup Hebron olive oil
2 large eggs + 1 egg for glazing
3 cups of water, as needed
Preparation:
1) Pour all ingredients into a stand mixer bowl fitted with a dough hook and add enough until the dough comes together and becomes uniform.
2) Cover the dough with a towel and let it rise for 90 minutes.
3) Punch down the dough. Divide into nine balls.
4) Preheat oven to 375°F (190˚C).
5) To make traditional loaves: Roll out three balls of dough into 16″ (40cm) long "snakes."
Lay them side by side. Pinch the tops of three snakes together. Braid into a single loaf.
6) To make rolls: Roll out each ball of dough into a 10″ (25cm)-long "snake." Twist into a figure-eight. Tuck the ends into the holes.
7) Brush the tops of the loaves or rolls with a beaten egg mixed with a little water. Decorate with sesame seeds, poppy seeds, dried garlic flakes, dried onion flakes, nigella seeds, or kosher salt, or mix them all in equal portions and make an "everything" flavored challah.
8) Bake for 35-40 minutes. Cool before serving.