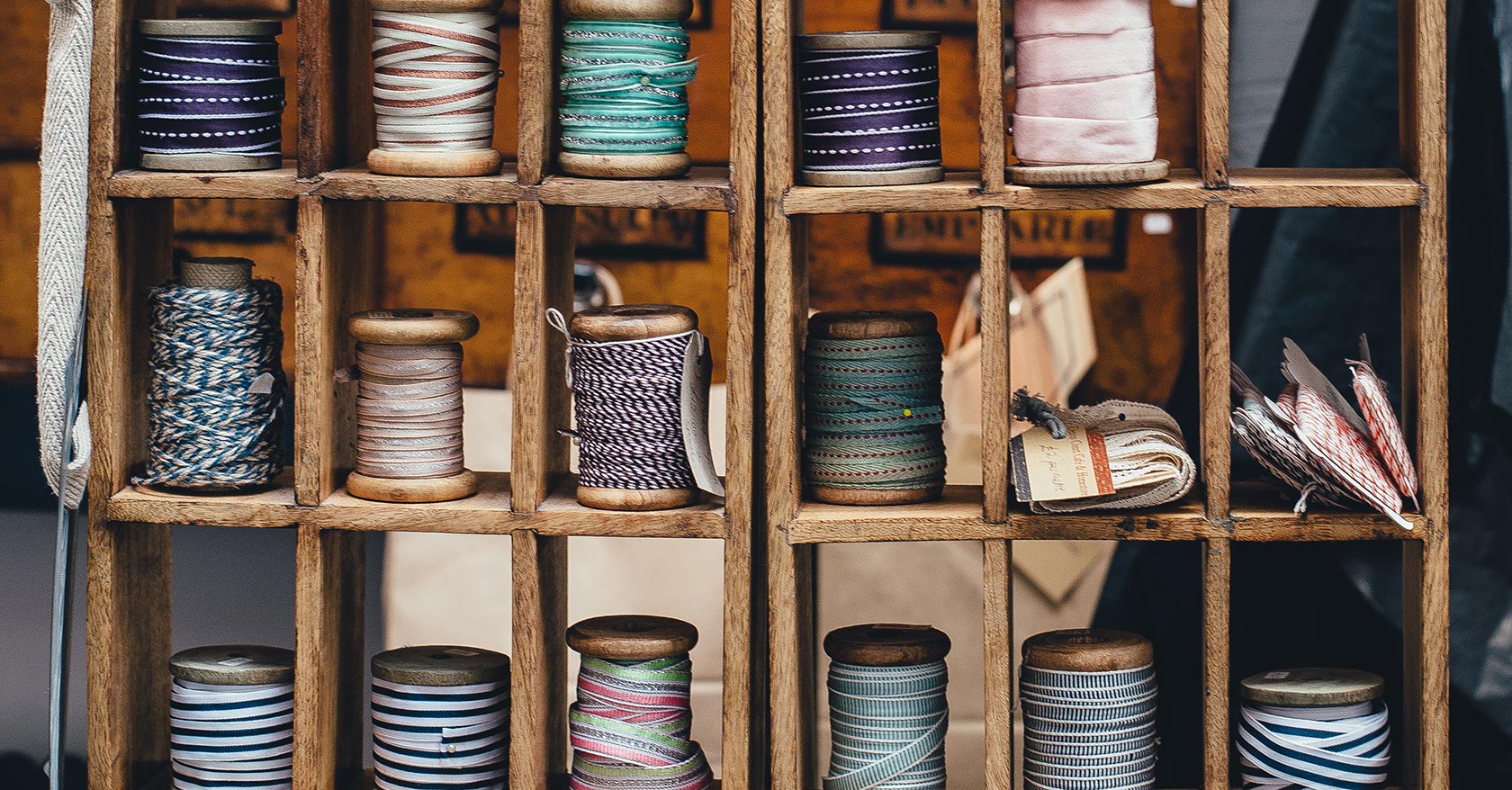 Fashion and Design Studio

Fashion With A View. The Story of Yael Rozmarin.
by Aryeh Tavor | 2018-01-15 10:54:24

We recently drove out to the beautiful neighborhood of Nofei Prat- located in the community of Kfar Adumim – to interview Yael Rozmarin, one of the producers for Lev Haolam's Surprise Monthly Package Project. Upon entering Yael's studio it became apparent that we were meeting with a sweet, warm woman. Given her calm demeanor, you wouldn't realize that Yael had three children and ran her own studio on meeting her for the first time.

We learned over the course of the interview, the quiet and serene lifestyle that Kfar Adumim provides its residents was one of the most influential reasons she and her husband chose to live there. Yael told us that before she lived in Kfar Adumim, she and her husband lived in Jerusalem – Yael is actually a 9th generation Jerusalemite! Yael and her husband, Boaz, were childhood sweethearts. Apparently, they knew one another since early childhood and began to date each other at a very young age. Luckily, it lasted and they got married and started their own family.
After Yael and Boaz had Itamar, their first child, they looked for the ideal community to settle their family. They were looking for something quiet and quaint. After coming across the community of Kfar Adumim on a real estate website, Yael read that there was a beautiful subcommunity just up the road from the main part of Kfar Adumim called Nofei Prat. She decided to look into this suggestion.

After visiting the neighborhood of Nofei Prat and the community of Kfar Adumim, which is located just north of Jerusalem, they decided that the community was just right for their small family. "We saw this apartment with an amazing view, and we decided to take it," Yael said.

Yael recalls, "after being here for 2 weeks, my son [who just started talking], began to say words like bird, dog and sky. When we in Jerusalem, his first words [there] were car, bus and train. It's amazing how the environment inspires speech in such a way… this is a place that kids should grow up in".

Yael continued to tell us how much she loves her community. "I live in an amazing place with an amazing community. Besides the views and everything else, the people here really makes the place. Everyone accepts one another which is so amazing. We live in a mixed community, with a mixture of religious and secular people".

In addition to the community being a great place to raise her children, the quiet surroundings and great views serve as constant inspiration for Yael's work. She has now been at her studio, which is located near her home, for three-and-a-half years. "The environment brings me inspiration. [The environment] is part of my design. My design is classic, very clean and without a lot of decorations and pieces to it," Yael says about her studio and the surrounding views. "When you wake up and this is what you see, then you can be more calm and at peace with your thoughts, your designs and sketches," Yael concludes.

In an aside, Yael tells us she can see mountain goats wandering outside. We knowingly smile, as Yael's name actually means mountain goat. I asked Yael about when she first knew that she wanted to be a fashion designer. She started by telling us the story of her first big sale. Yael was about 15 years old at the time and she really wanted to go skydiving. She would only be able to legally go skydiving at sixteen. Her strong desire to go skydiving gave her the motivation start working and earn money while doing something she enjoyed. She set out on her first job.
"[So] I took some wood from [wooden] sheets and I cut it into pieces and then I took it and made it into a ring and drew [designs] on the wood. I then made small cuts on the wood using a bath sponge. I went to the flea market and sold it there for 20 shekel [each]. They sold like crazy," Yael said. "Then I sold it at my school, I studied at an art school. Then the rings caught the attention of a store owner and he bought something like 50 rings. It was crazy."

"And after a few months [of saving up] I went skydiving with a bunch of 20 shekel bills," Yael said while we laughed at the funny scene of her handing the vendor a thousand shekels worth of money in 20 shekel bills. "And that was my first job ever," Yael concluded.

I asked Yael if her success was connected to her love for her profession. She said, "I think that if you love something, then you'll be good at it."






Yael then continued to give us her more formal design background. "I studied industrial design at the Shenkar school of design. In my second year there, I started sewing things for myself. And then friends started asking me to make them various things for them too. And then after a few months in my third year, I decided I couldn't do it myself anymore. [At first] I used to sew at night and then I would go into school in the morning. And then I decided that I was pregnant and at the time was too much – to be in school and to open a business. I then sent it to a place that made the cuts for me. And this was like a big deal for me. And I think that's when the business really took off. Once I could let someone else do the sewing, I had the opportunity to focus more on the design."

I asked Yael if her parents had anything to do with her career choice. She said, "yes, my Father's hobby is woodworking. Just a hobby. [Growing up] we had a small woodworking workshop in our home. My Mom ran a nursery. So, we used to make things [together] for my Mom's nursery. When I wanted a desk and I would ask my Father for it, he would say, OK, draw for me what you want and I will build it for you. And that's what we did. We drew it, we measured the different sizes. At first I would sketch the outline for the furniture, but later we would also sand the wood. And today, my sons help me to take measurements and to sand the wood with me."

Yael then pointed to a work desk that her Father had built and that she used in her studio today, many years later.

"First of all, I love working with Lev Haolam. It is a big support for me and my studio".

I asked Yael about to tell us about the shawl in this month's package. Her response was beautiful. "I was pregnant with my third baby when I made this shawl, her name is Ori and this shawl's name is Ori also. When you're pregnant you're not sure how you'll look and what you'll wear after, and so I wanted to make sure that I would have what to wear after and for the last days [of pregnancy]. I always say that it's better to buy things, like jewelry or scarves or tops and that's how I thought of this shawl. And I made it out of a variety of fabrics. It can be used in the Summer and during the Spring. I made it and I called it Ori. The names of the dresses and shirts [that I made during my pregnancy] were all names that could be the name of my baby. It was like a test. And so I named this shawl Ori since I liked this one the most and I hope you will enjoy it."

In concluding our interview, Yael wanted us to thank Lev Haolam and all of our subscribers for their support. It's great exposure for my studio and I find it amazing that people from all over the world believe in us and want to support us. It's really great to have such support and I'm so glad that I met you," Yael said emphatically.