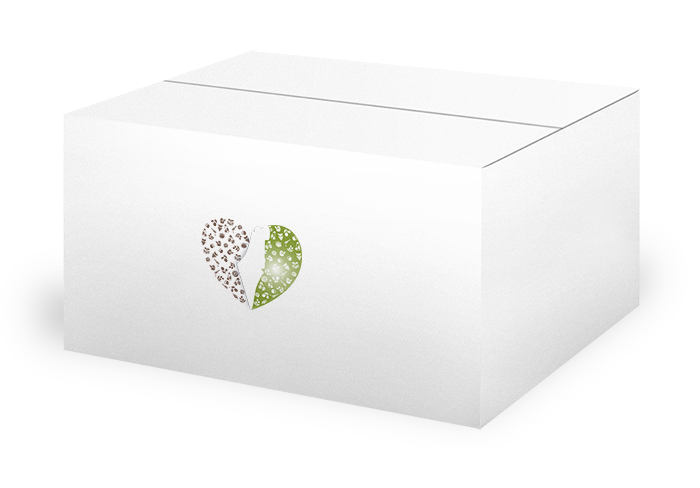 We wanted to let you know how much we love our boxes of JOY. Just like a birthday present every month.
Mina B. MO, USA
"
Feedback from our customers
It is easy to talk about supporting Israel. Words can be spoken quickly and are often forgotten the second we spoke them out loud. Two years ago I decided to join the "Package Project" from Lev Haolam. For 90€ per month you get a package every month with different products MADE IN ISRAEL - usually by the pioneers in Judea and Samaria. 90€ is a lot for a family, I admit. But it is important to be active and united in the fight against the world wide boycott movement against Israel. It is up to us, to show in our time, that we won't ever again silently accept singling out Jews or be ignorant to Israel hatred.
I received this package from Lev Haolam tonight and it was like gold. If you're looking for a practical way to support the people of Israel look into this organization. The products come from small businesses in Judea and Samaria, and everything was such high quality, unique and packaged with love. There was something for everyone - fresh olive oil, Israeli chocolates, pistachio Halva, homemade face oil, calendula healing cream, a unique dreidel for the kids and more. I loved it and it felt good knowing I was supporting all those families.
Just wanted you to know I support Lev Haolam to the ends of the earth (and even middle Earth!). This was taken at a Hobbit Hole Inn in Orondo, Washington where we visited overnight. Blessings to you!
Excitement every time a package from Lev Haolam arrives even the pets are curious to see all the surprises. Thanks for the quality products. Greetings from Bloemfontein, South Africa!
It's feels like Christmas every month when we receive our package of amazing products produced in Israel and shipped directly to our home! What a fun way to support Israel by ordering from Lev Haolam.
Yesterday making sweet things for Chanukah, my grand daughters & I stopped to take a picture. I'm wearing the apron that was in my box from Lev Haolam! ! Supporting our brothers and sisters in Judea & Samaria is very important to our family. Pray for the peace of Jerusalem!
Thank you so very much for the wonderful supplies!!! Favorites are "all of it"....I remember, and pray for my Jewish family. Again, I am thrilled with my very first box.
Shalom! I just got my box! Thank you for all the amazing products. Achva will appeal to the Japanese taste buds. (I know since I'm from Japan.) You should give samples to the Japanese embassy! חג סוכות שמח to you all!
Thank you so much for this month's box. We love hot tea and what an assortment! The mug will be wonderful to drink it in. All of the contents this month were delightful! Can't wait to use each and every one. May this Hannukah season be very special and as always you remain in our prayers! We love your land and we pray for safety for all of you.
I was on my way home, hungry and just wanted to stop, grab my food and go home. When I got home however, your beautiful package was sitting there and all of sudden all hunger pains left. I opened the package and began to cry when I saw the beautiful necklace and the reminder of Halel's story. I love the cutting board. It is so beautiful! May the Lord bless you and Keep you!
The products are incredible! It is worth every shekel!!! Delightful surprises for you each month. Sign up! Show the world Israel is loved. God IS restoring the fortunes of ZION!
Received my pkg. yesterday. I was like a kid in a candy store. Enjoyed every moment of opening it to see what I received and was pleased. A wonderful way to support Israeli businesses and artisans. I am proud to be a part of this initiative.
My family has been huge supporters of Lev Haolam for years now. We can't wait to receive our fantastic box of surprises every month. All of the hand picked Judea and Samaria products are phenomenal and always put to good use!
Hi , I received my first package today , it is awesome thank you. It feels like I get a little bit of Israel right in my home, what a blessing! Lots of blessings to you.

Gratitude from producers
I'd like to thank you guys, both for the business because earning a living as a new immigrant is really important to me. I'd like to thank you guys for creating the biggest order we've had since opening our business. Thank you guys and I hope you love the coffee!
I know that this transaction is not just a sale. I feel a special happiness since there is a connection that is created between Lev Haolam partners and us. I feel that there is an appreciation and a backing; that there are people that appreciate what we are doing.
I think my wife and I put a lot of love and joy into our products. And through the jewelry that I have created I hope to be successful in connecting many people, both Jewish and non-Jewish, to the land of Israel and Jerusalem. And if I can, through the jewelry, manage to connect their love and their appreciation with the land of Israel, then this would be a small merit for me and it would make me very happy. And may it be that a love for the land of Israel and the Jewish people will be spread.
I want to thank God for all of you that are taking part in this great project. It is very important and it gives strength to all of us. And not just for me, but when I tell my friends about my work with Lev Haolam, they get excited about the support that we are getting from all over the world. All the time, we see the television and hear the voices of those who oppose us, but I know all over the world there are so many people that love and support us. Thank you.
This really helps when so many people see what we are doing here and when people recognize the products we produce. And in particular, through the support of Lev Haolam, people outside of Israel also become aware of what we are doing. I hope that with the help of Lev Haolam the business will be able to further develop, not just in Israel but also outside of Israel as well.
Our ability through Lev Haolam to be paid for a creative piece that we've worked on so long and made such an effort for – to whole-heartedly earn a living and to know that people are receiving the products and using them – that's huge.
Lev Haolam really helps us and really gives us support financially and encouragement to continue to strengthen and build Judea and Samaria. I wanted to say from me and my family, thank you so much!
For me, I really feel like I'm doing something important now that these things are going out and it [helps] to support this area. I hope you love them and think of me when you use them.